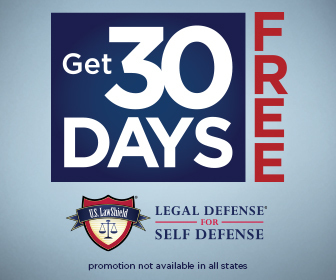 Think owning a gun is all the protection you need?
The fact is, innocent gun owners go to jail every day for exercising their right of self-defense.
Don't let it happen to you!
Know when you can use deadly force in self-defense, and with Texas Law Shield, you are prepared for any legal aftermath.
MEMBER BENEFITS
Coverage If You Use a Gun, Whether You Pull the Trigger or Not
24/7 Attorney-Answered Emergency Hotline
Legal Representation Anywhere in Texas for Criminal and Civil Proceedings
Updates on Firearms Laws
Special Offers Only Available to Our Members
Multistate Coverage Available For All 50 States
Bail/Bond Coverage Up To $25,000
Not A Useless Reimbursement Scheme
Includes Coverage for Use of All Legal Weapons
Legal Protection for Accidental and Unintended Discharge